December 10th, 2009
For this topic, I've drawn two separate comics.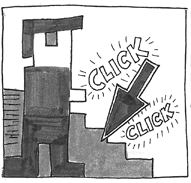 (
Collapse
)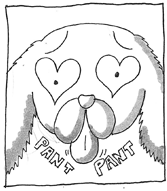 (
Collapse
)
This entry was written for
therealljidol
Week 6:
One Touch
Okay, first off, thank you to:
rejeneration
,
furiosity
,
hxcpunkchick
,
pierelle
,
mel06
,
sileri
,
bumblefucked
,
strix_an_stones
, and
heidi8
for the lover gift of seven snowflake cookies, one pile of snowflakes, and a Ctulhuclaus in a pear tree!
I sent snowflakes to every friend who did not have virtual gifts blocked.
On to the next: I am designing my holiday cards this weekend, so if you want one,
Go fill out this screened post
.
Now, part three.
(
Collapse
)
What do you want for your winter holiday of choice? Is there something you want from me in particular? Art request? Comic request? Icon request?
If you have a wishlist in your LJ, why not link it here? I will take a look at it. If other people post their wishlists here, please take the time to browse them and see if there is anything you can give.