I finished another art piece from the hella long suggestions list.


cacophonesque suggested I draw Neville dancing with the Giant Squid.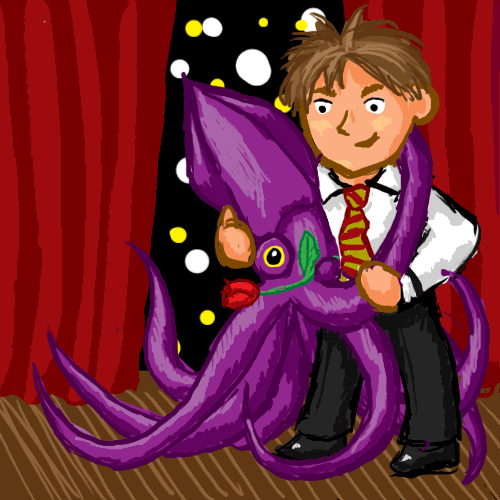 Now your lives are all complete!

In other news, though, somewhat related, we are beginning a new term at
hogwarts_elite. If you are interested in joining and participating in our awesome activities, head over to
sorting_elite and fill out an application!

Also, happy birthday to
kikithepirate! What lucky people we are to have you alive for another year. Good luck on the job! I hope you get it!